How to change for the better. I called my dad out once when I was young about why he spoke badly about people of other races that he didn't know, vs how he spoke well about people of other races who he knew and worked with. He stopped what he was doing and said, "I don't know." I never heard him make a racist comment again and over the years his friend group greatly diversified.
Buy it:  Volunteer Firefighter Because It Takes Big Balls To Run Into A Burning Buil Ding And Not Get Paid For It Shirt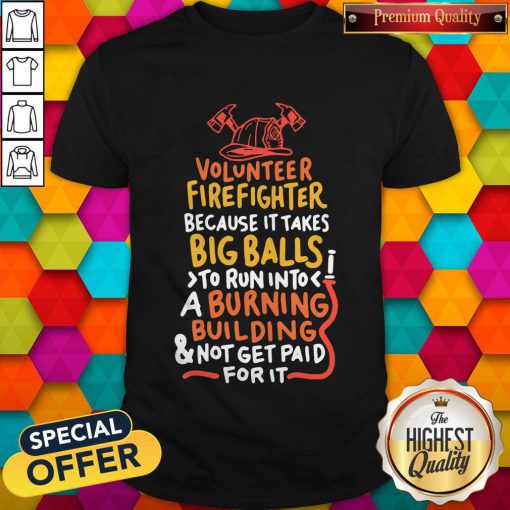 Beautifully written, and so very true. My great-grandparents were the type of humble, kind Christians that Carter is, and they would be utterly appalled to see Trump occupying the office of the president.
See more: Shop trending shirt