Not being in the center explosion of a nuke. If there is a possibility of a nuclear attack I don't want to be the surrounding aftermath, I want to be ground zero. Radiation poisoning and dying a slow/ painful death like that doesn't appeal to me at all and it sounds super terrifying. At least at ground zero, you have a high chance of being vaporized and possibly not feeling a thing.
Buy it: Sugar Skulls Flowers Day Of The Dead Dia De Los Muertos Shirt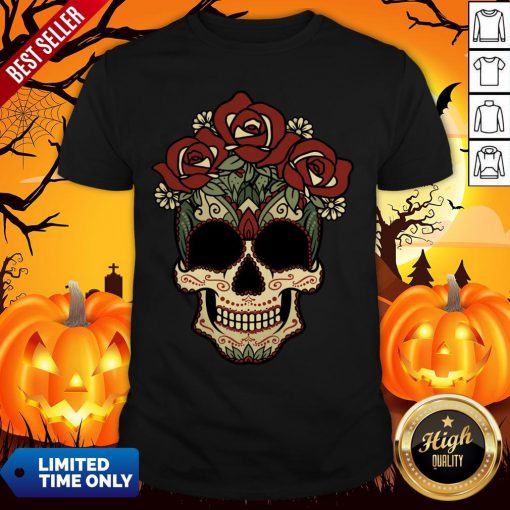 I never used to be afraid of spiders. But back in August July, I had just gotten home from my buddy's bachelor party and was getting into the shower with my wife. She took a look at me and gasped. I looked down, I had 14 fucking spider bites across my thighs and hips… and one on my balls.
See more: Shop Trending Shirt