Until Democrats start hitting back with equally damaging rhetoric like AOC does nothing will change. Republicans have learned they don't have to be polite, tone down the rhetoric, or follow any decorum, the worst they'll get is a soft caressing scolding from Nancy Pelosi and Chuck Schumer. And not lose a single vote for it. If we're just gonna sit back and take low blows from Republicans year after year we're never going win what we need to legislate the shit they've broken, including the democratic process.AND don't me with "that's what separates us, we're the moral party". At some point, it's immoral for you to keep letting them piss all over democracy and good faith governance.
Buy it: Good Yes I'm An Irish Girl Yes I Speak Fluent Sarcasm Shirt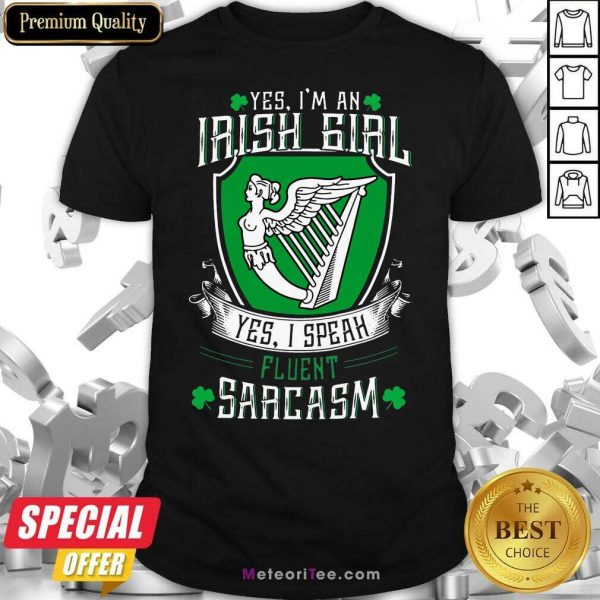 I hope Kamala Harris takes control of the Senate if the GOP wins those seats in GA. The only reason we have a majority leader is tradition, it isn't law. That would be a cold-ass McConnell move if she did it and we might get legislation moving. Agreed. I don't always agree with everything she does (like picking a Twitter beef with Lincoln project) but I love that she hits back and doesn't just passively let R's bullshit all over the place. Republicans are the ones who won't pass a meaningful stimulus bill to save small businesses.
See More: Shop Trending Shirt