In a class I taught in Khartoum two of my senior history students were discussing whether they should keep the death penalty for atheists. It was an interesting conversation to watch, they were surprisingly ok with keeping it… I didn't dare say anything though.
Buy it:  Happy I Don't Need Therapy I Just Want To Pack My Bags And Go To Louisiana Shirt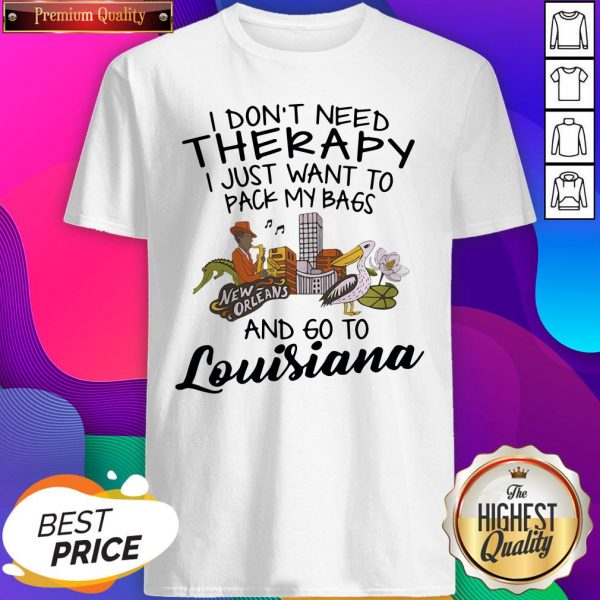 If it helps, I don't think that the places that claim to kill atheists actually do it very often. I lived in Sudan for six months with multiple atheists – where it's the death penalty for atheists. I traveled through Syria and I think it was punishable there too?
Home: Sheenytee-Trending Shirt