I cannot believe we are here. I just can't believe it. It's like a third world nation. Why should anyone ever get nervous during an AMERICAN election? How is it that we have a president who we are actually worried won't leave, and members of both parties aren't addressing that? It's not a political thing, it's a democratic thing.
Buy it:  Happy Home Alone Movie Santa Merry Christmas Ya Filthy Animal Shirt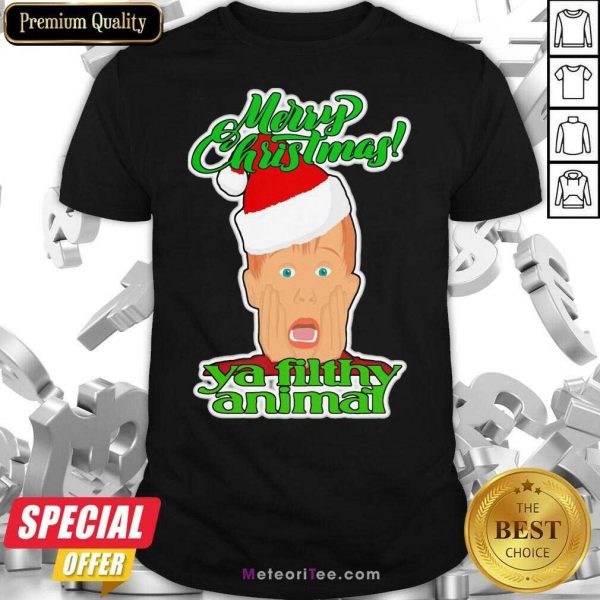 Yup. A dangerous sociopathic oligarch with antisocial personality disorder who is compromised by the Russians runs for president and our intelligence and defense people and Congress just leave the situation uncorrected and let him work against American interests for four whole years. It's incredible. It goes to show how vulnerable we are all the time.